I love using my Wacom for work and carry it around on daily basis. Recently the touch stopped working.
As the tablet is 3 years old and out of warranty I decided to disassemble it and peek inside to see if I could mend it myself.
And here is the problem — the USB connector's sharp edge rubs against the ribbon cable from the touch sensor and with time cuts through the traces on the ribbon cable.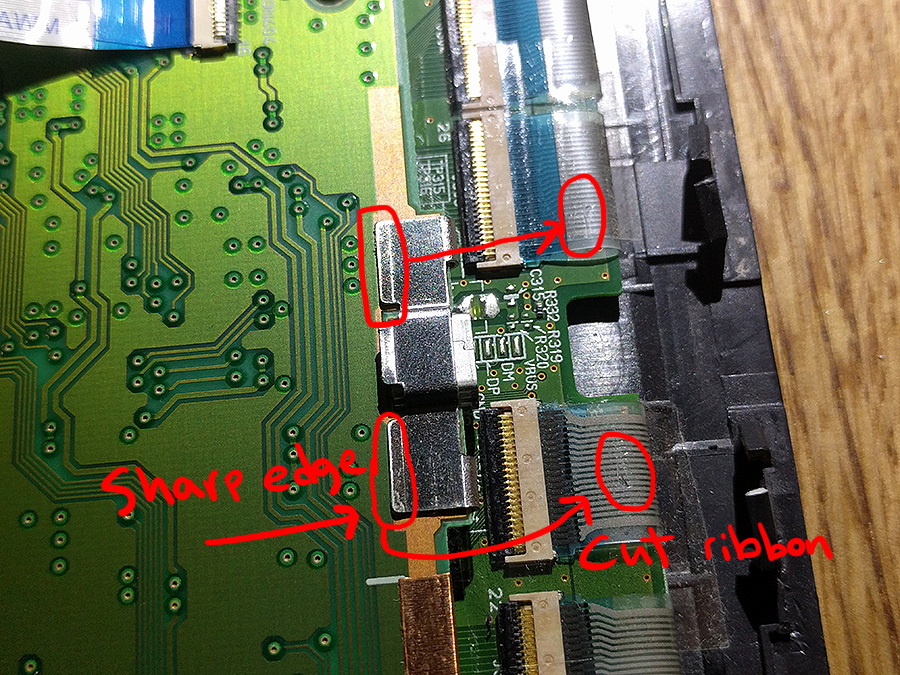 A closer look at the damaged trace with the protective tape removed: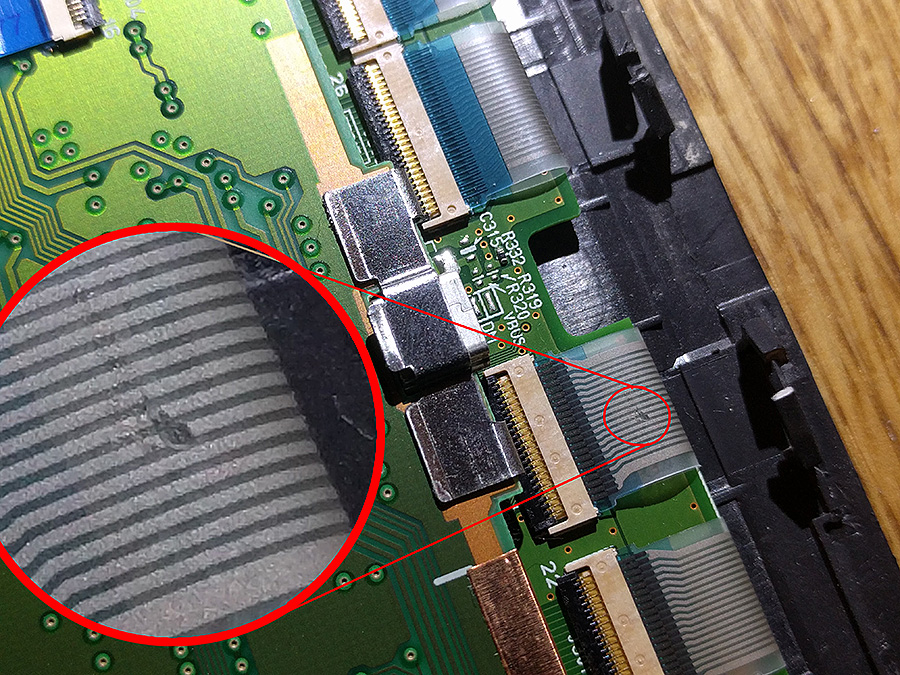 The metal brace that cuts the cable is an improvement over the previous tablet designs that were prone to the usb connector breaking off the PCB.
As there is factory fitted cellotape over just the affected ribbon cables I am sure Wacom is aware of the issue but the tape is very thin. Some Kapton tape or equivalent would have prevented this issue from happening.
The traces seem to be Aluminium, so not fixable with solder. I was able to temporarily restore the touch function using graphite powder and more tape: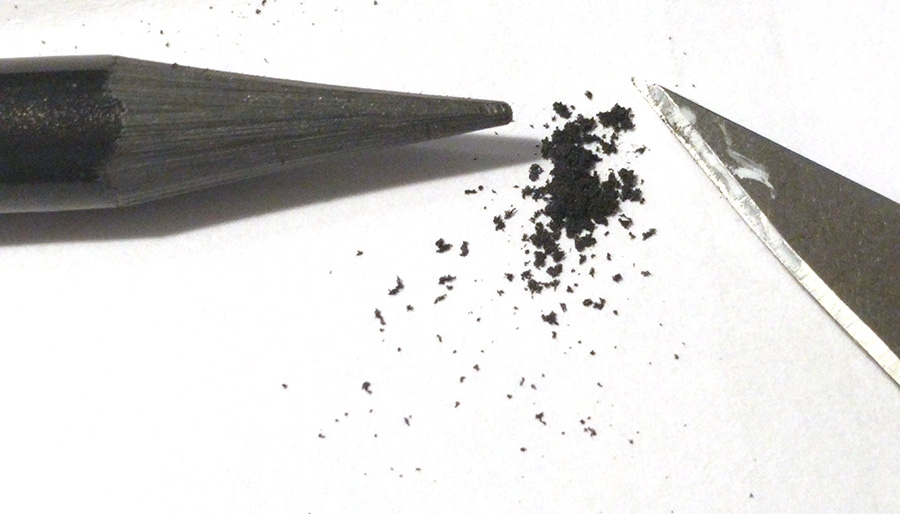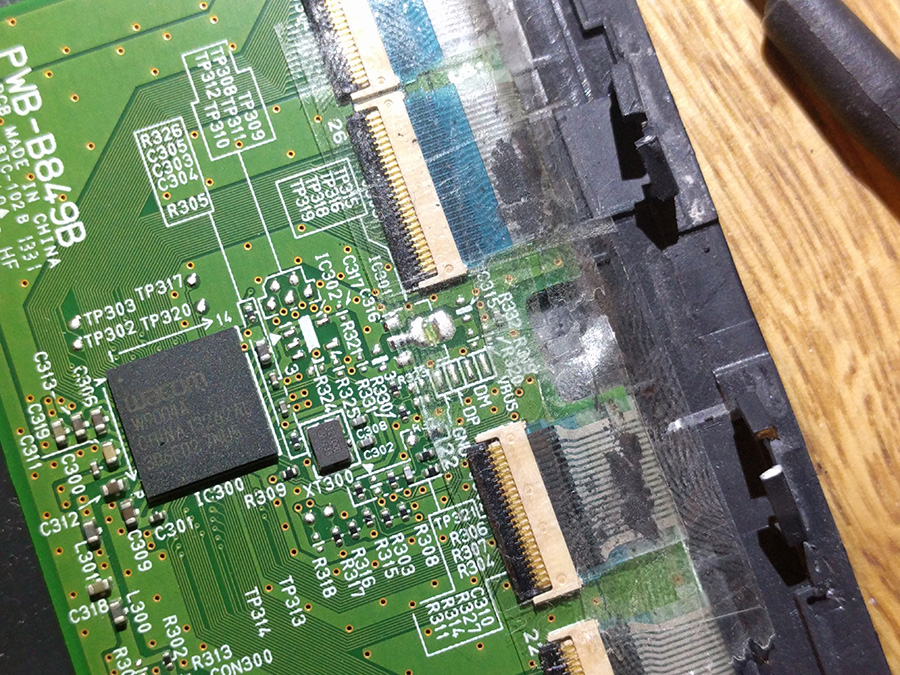 This fix works on and off as the tablet is moved about.
Here are some shots of the disassembly. You need to remove the covers, the battery and the radio first. Here is a photo of clips (unfortunately these are designed to break when you pry the lid open.) However there are 4 screws that you can use to close the tablet up after the disassembly.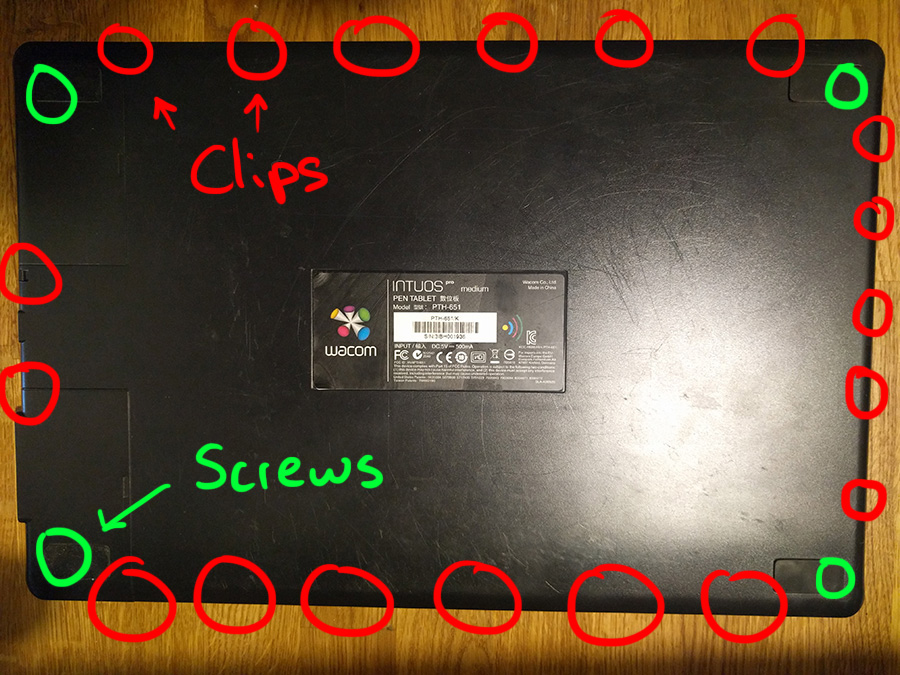 One of the screw holes on mine was broken (this was a huge issue with the Intuos 4.) Plumbing cement works well for sticking these back in place.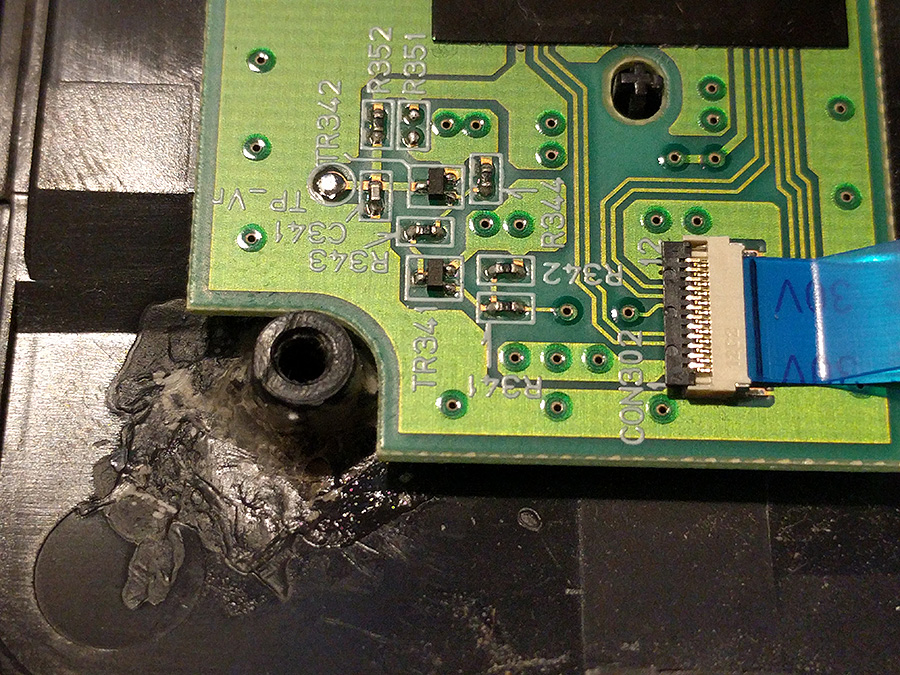 Bottom cover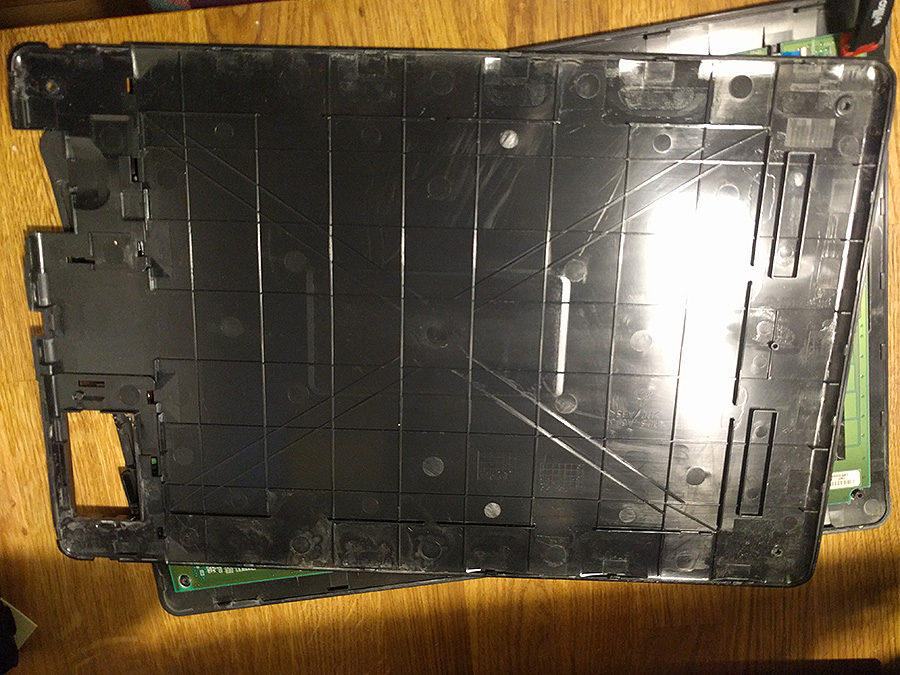 PCB board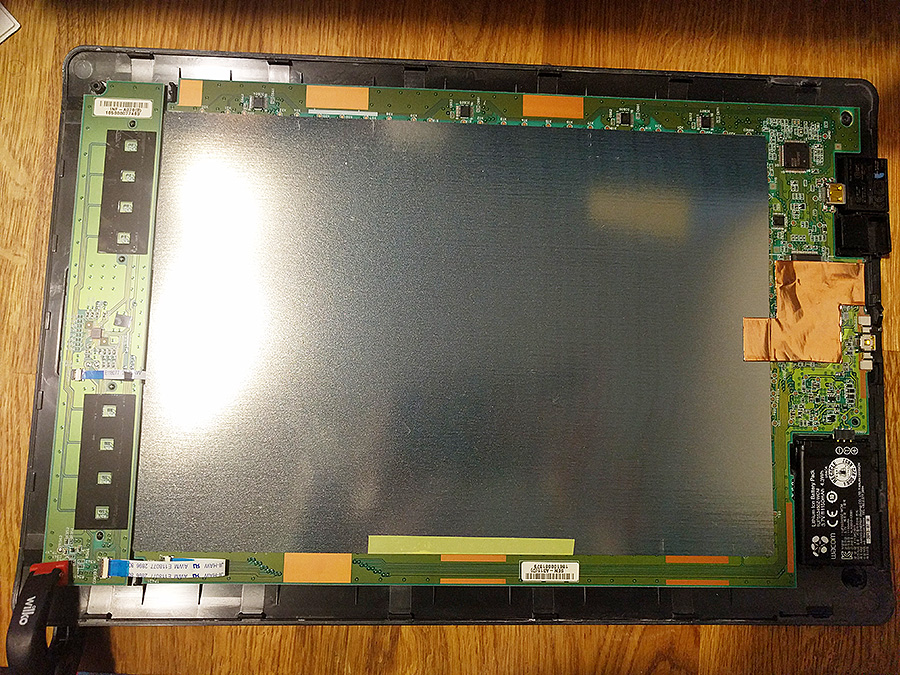 Wacom may have fixed this since I got my tablet so don't let this put you off as its superior to the previous models.
Intuos Pro is the more durable of the Wacom tablets I've used since 2004. Intuos 3 had a durable plexiglass top but a fixed cable that was prone to breaking where it entered the tablet, Intuos 4 had cool OLED displays and weak screw mounts.
I would pay good money for a carbon fibre or a magnesium version of the Intuos Pro.